Universitat de València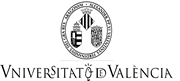 The University of Valencia (UVEG) is a five-century old university research-oriented and teaching in all scientific fields (social, economic, and legal sciences, experimental sciences, engineering, health sciences, educational sciences and the humanities).
UVEG interdisciplinary team involved in the MERGING project is formed by researches from the Social Sciences Faculty, experts in the social inclusion of refugees and migrants, and also from the Institute of Local Development, which is a research centre specialised in the theory and practice of local development in its broadest sense. One of its areas of expertise is in social cohesion, focused in fostering human development in situations of vulnerability and social exclusion by means of community-based interventions. Main research interests are migration, refugees, social equity, social precariousness and vulnerability, urban planning and social sustainability.